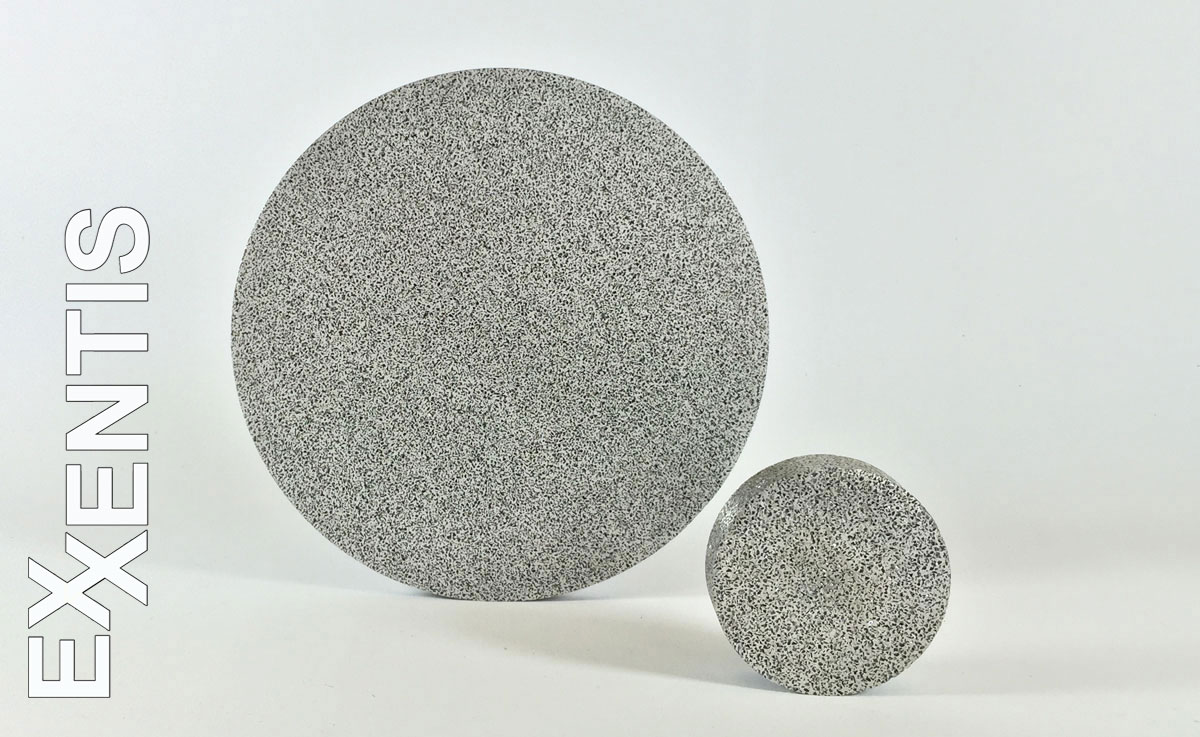 A high-porosity material, porous aluminium has been used for filtration of different mediums. Some examples:
– Gas filters
– Oil filters
– Air filters
– Water filters
– Waste water filters
– Chemical filters
– Fine dust filters
– Liquids filters
– Hot gas filters
– Hydraulic filters
– Cooling water filters
We manufacture filter and filter elements with any design in all special shapes and sizes according to your specifications: candle filters, filter plates, filter discs, filter membranes, and many more.
For fixation in the filtration system, our filter and filter elements are threaded or have connecting flanges.
Filters made of porous aluminium can be easily cleaned / flushed back, durability of the filter is thereby increased.
Products made of porous aluminium can be used for combined purposes, such as filter – silencers. Filter-silencers reduce noise level and clean the compressed air when leaving the pneumatic devices.
Aluminium is often used for heat transmission as it has very good thermal conductivity. This characteristic combined with high porous structure of the porous aluminium provides additional advantages, our filters can be used simultaneously as heat exchangers.

Product samples: