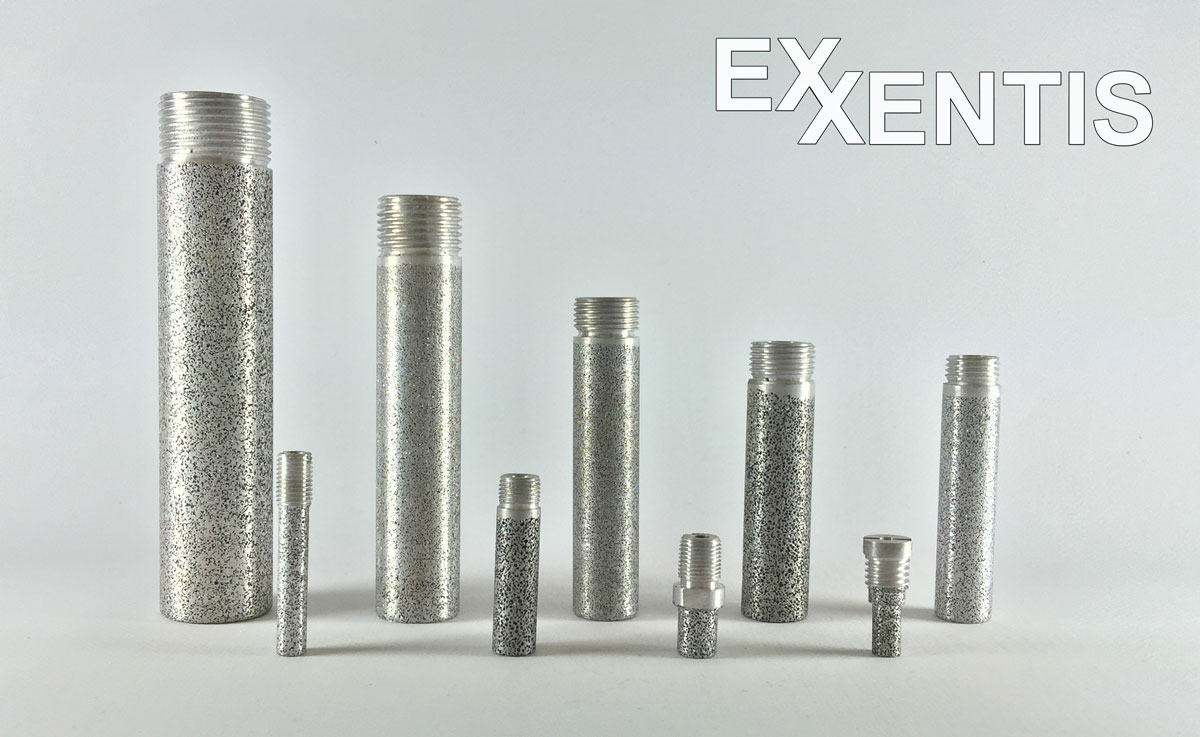 Pneumatic silencers / mufflers made of porous aluminum are used to reduce the noise level of pneumatic devices. A good pneumatic silencer should not only provide the desired noise level, but also prevent the speed reduction and efficiency decrease of the pneumatic device. Mufflers made of porous aluminum fulfill both these conditions. Due to the flexibility of the manufacturing technology, porous aluminum offers the best solution for your noise reduction task. Porous aluminium is a high porosity noise insulation material / metal. Silencers made of porous aluminium serve for noise reduction / absorbtion for instance in pneumatic systems. When escaping from the pneumatic device into the atmosphere, compressed air causes noise levels that are unpleasant and unhealthy. This problem is solved if the air leaves the pneumatic device via a silencer/muffler.
Sophisticated pneumatic silencers / mufflers
Pneumatic silencers with the most complex shapes can be obtained by milling and turning of porous aluminum. There is also the possibility of manufacturing parts made of solid aluminum and porous aluminum in one casted piece, thus you will find a solution for every noise reduction task for pneumatic equipment. We manufacture tailor-made silencers according to your drawings as prototypes, single parts and small series up to large series.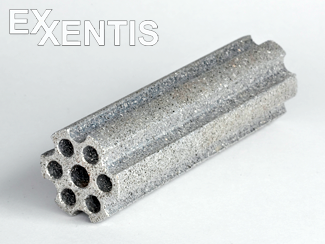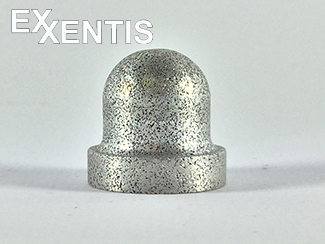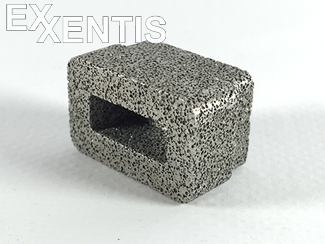 Pneumatic silencers / mufflers with outer thread
The pneumatic silencers with thread are the most commonly used silencer type. The manufacturing technology of porous aluminum allows the production of pneumatic silencers with thread in one piece, so that the threaded part made of solid aluminum seamlessly transforms into a porous sound-absorbing area. The shape and size of the silencer can be easily adapted to your needs, giving you the optimal solution for your task.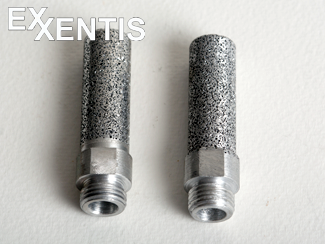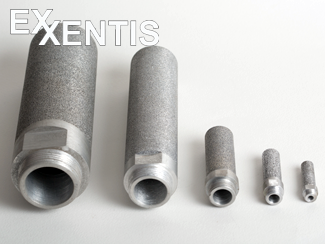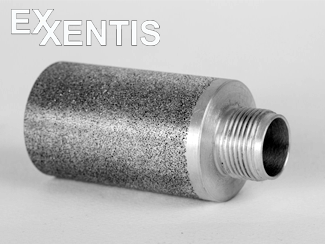 Pneumatic silencers / mufflers with inside thread
In some cases a pneumatic silencer / muffler with inside thread is the best solution. Porous aluminum makes it possible to implement such silencers. In this case, the thread can be made of solid aluminum or porous aluminum.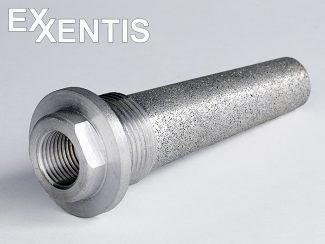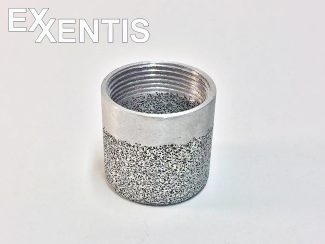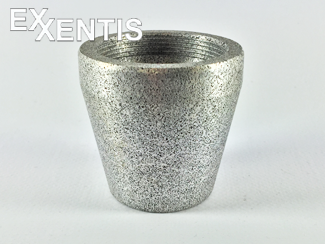 Cylindrical pneumatic silencers / mufflers
Cylindrical pneumatic silencers / mufflers made of porous aluminum are especially effective in cases where a large flow rate of compressed air, gas or steam is available. Cylinders can be produced in diameters up to 150 mm, lengths up to 600 mm and with different wall thicknesses. Such dimensions result in a considerable working surface of the muffler and thus guarantee very quiet emission of large quantities of air or steam.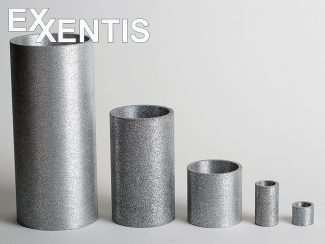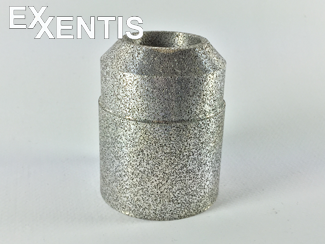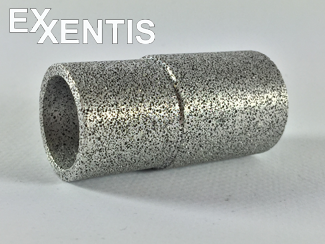 High performance pneumatic silencers / mufflers
From porous aluminum can be produced compressed air silencers, which can be operated at a pressure difference up to 25 bar. For high-pressure silencers / mufflers large wall thicknesses and a special construction are advantageous.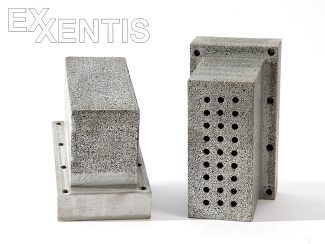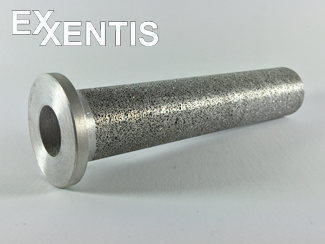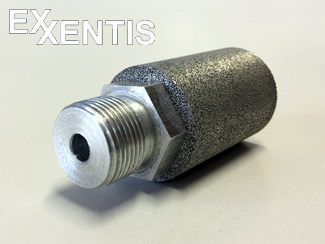 Flat pneumatic silencers / mufflers
Pneumatic silencers / mufflers made of porous aluminum for example in the form of plates or discs can also be realized as a part of the housing. In this performance they are not recognizable as a muffler. Such plates or discs of porous aluminum are used due to their larger working surface and their higher efficiency compared to conventional mufflers, especially in large devices.