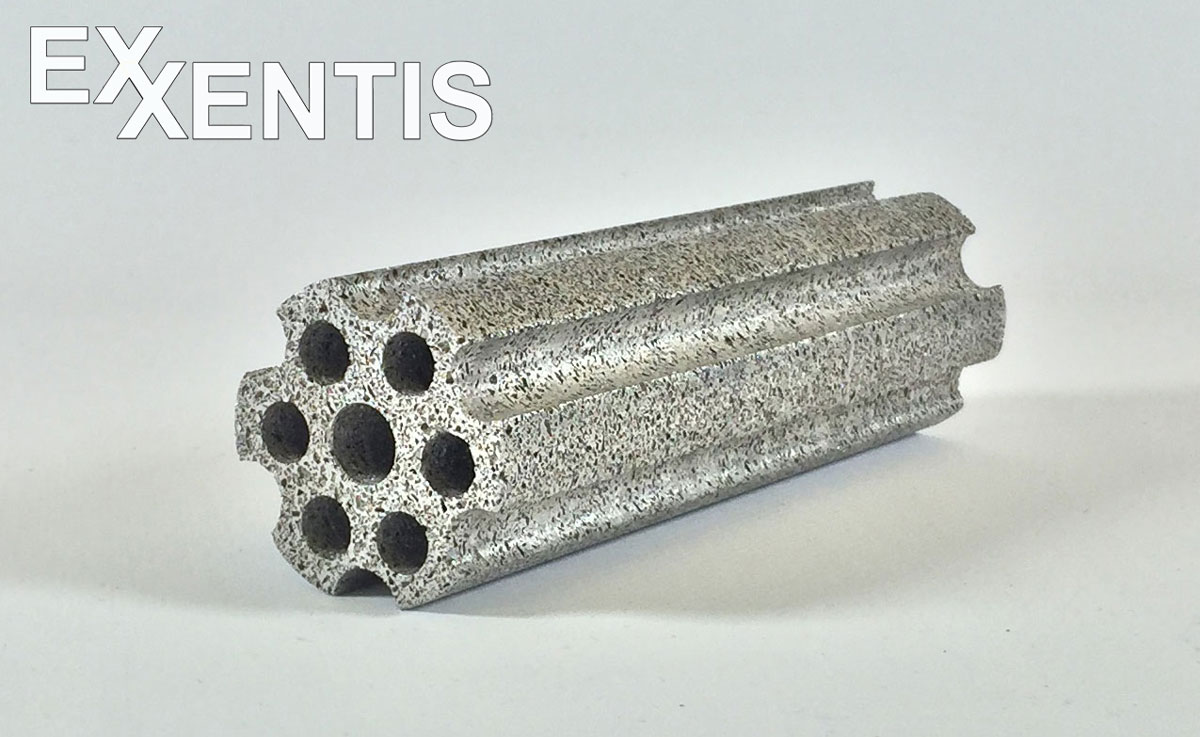 Porous aluminium is a completely permeable metal which can advantageously be used for the production of sound suppressors for weapons.
Porous aluminium provides a high inner surface. When the gases flow through the porous structure, turbulence and throttling of the gas flow velocity occurs.
Due to the high heat conductivity of aluminium, a quick cooling of the gas temperature is ensured. Due to the high volume porosity of about 55%, porous aluminium shows a low weight but, due to cast structure, at the same time high stability.
It is possible to cast integral components, combining porous parts and solid (non porous) parts which is an additional advantage of porous aluminium with respect to application for silencers for weapons. Porous aluminium for sound suppressors for weapons – perfect combination of sound suppression capacity, weight and robustness.

Product samples: